The Light in Your Eyes Episode 5
Gunakan Server Lainnya Jika Server 1 Error. Misal Server 2 atau Server 3. Pastikan menggunakan browser Chrome Terupdate!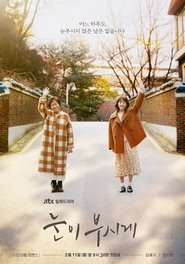 The Light in Your Eyes Episode 5
Drama The Light In Your Eyes adalah tentang seorang wanita yang kehilangan seluruh waktunya sebelum dia dapat menggunakannya dan seorang pria yang memberikan semua momen bercahaya dan menjalani kehidupan yang lesu.
Kim Hye Ja berharap untuk menjadi penyiar. Dia jujur ​​dan memiliki kepribadian positif, tetapi tiba-tiba dia menjadi wanita berusia 70 tahun. Kim Hye Ja yang berusia 70 tahun memperoleh kemampuan khusus untuk memanipulasi waktu. Sementara itu, Lee Joon Ha ingin menjadi seorang reporter. Dia telah bekerja keras untuk mencapai mimpinya, tetapi sekarang dia menjalani hidupnya tanpa harapan. Dia terlibat dengan Kim Hye Ja.
Episode Title: The Light in Your Eyes Episode 5
Air Date: 2019-02-11
Year: 2019