The Best Chicken Episode 9
Gunakan Server Lainnya Jika Server 1 Error. Misal Server 2 atau Server 3. Pastikan menggunakan browser Chrome Terupdate!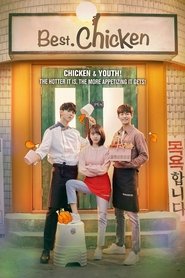 The Best Chicken Episode 9
Drama Korea The Best Chicken: Suatu hari, Park Choi Go, memutuskan untuk berhenti dari pekerjaannya di sebuah perusahaan besar dan membuka restoran ayamnya sendiri di tempat yang dulu merupakan pemandian. Sementara itu, Seo Bo Ah, seorang calon penulis webtoon yang mengasingkan diri di pemandian, tidak dapat menerima bahwa bangunan yang ia warisi dari kakeknya berubah menjadi restoran ayam. Untuk mengambil kembali warisannya, ia menjadi karyawan Park Choi Go bersama dengan Andrew Kang, koki yang pernah menjanjikan yang kini menjadi tunawisma. Bisakah Park Choi Go menjadi master ayam terbaik dan mencapai mimpinya?
Episode Title: The Best Chicken Episode 9
Air Date: 2019-04-01
Year: 2019