Fates and Furies Episode 39-40
Gunakan Server Lainnya Jika Server 1 Error. Misal Server 2 atau Server 3. Pastikan menggunakan browser Chrome Terupdate!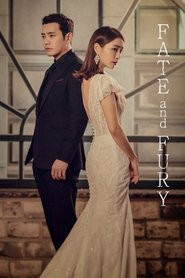 Fates and Furies Episode 39-40
"Drama Korea Fates and Furies" Meskipun Goo Hae-Ra (Lee Min-Jung) cerdas dan cantik, dia berada dalam situasi yang menyedihkan karena keluarganya. Kakak perempuannya mencoba bunuh diri dan ayahnya meninggal. Satu-satunya cara dia bisa lolos dari situasinya adalah dengan uang. Dia mendekati Tae In-Joon (Joo Sang-Wook). Dia adalah putra kedua dari pemilik perusahaan sepatu. Tae In-Joon jatuh cinta dengan Goo Hae-Ra.